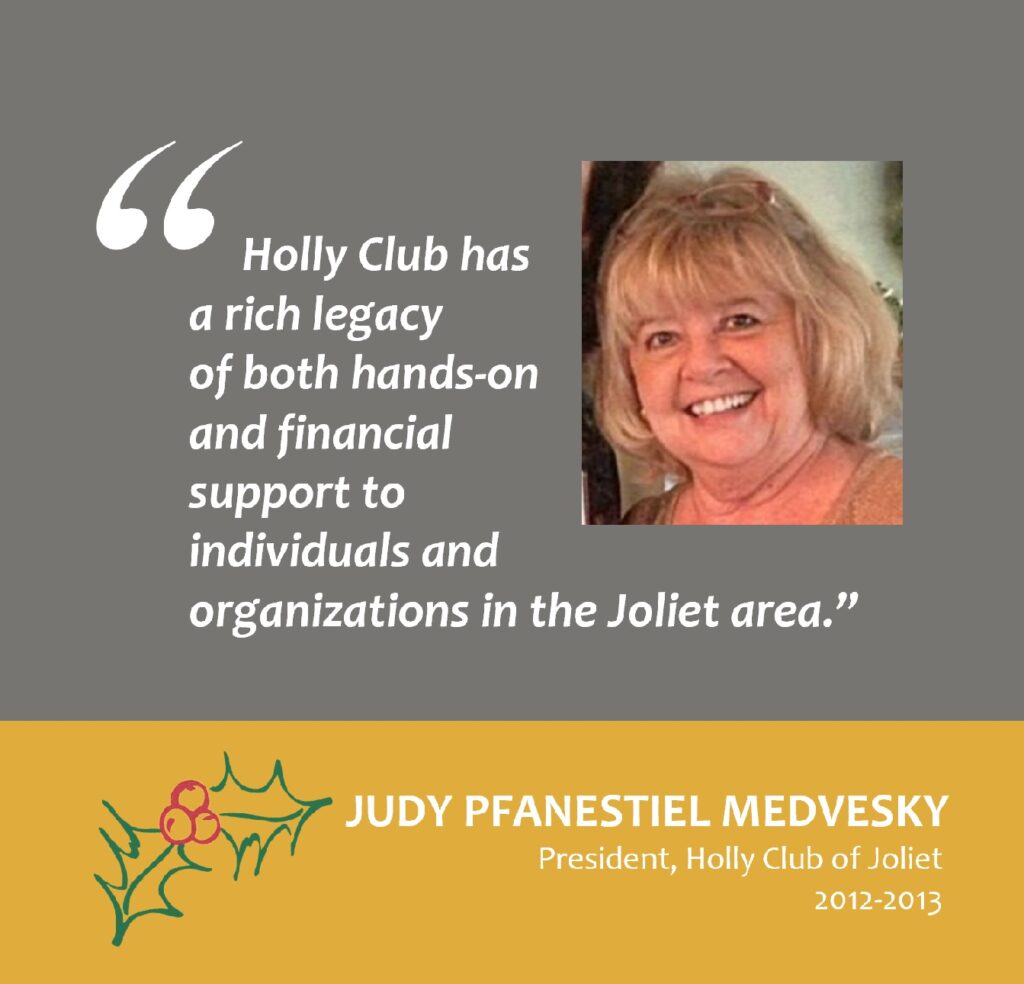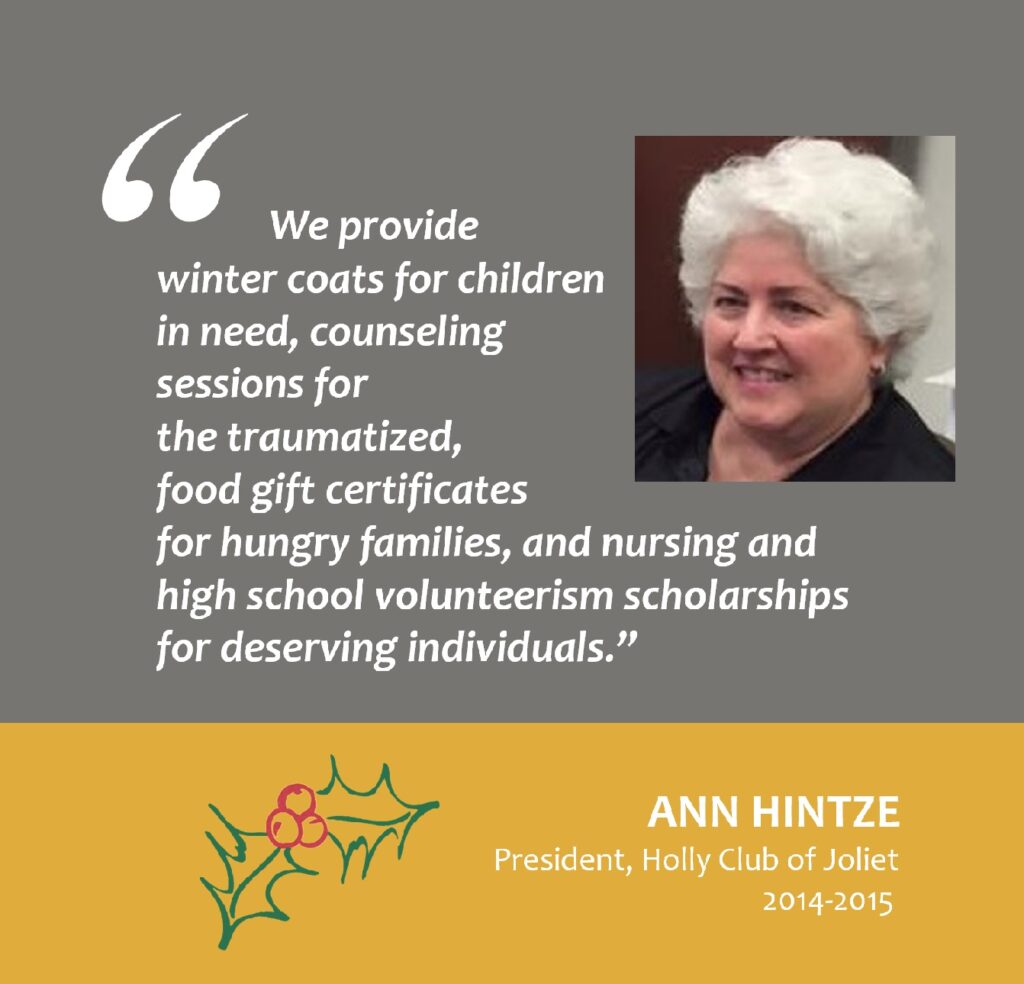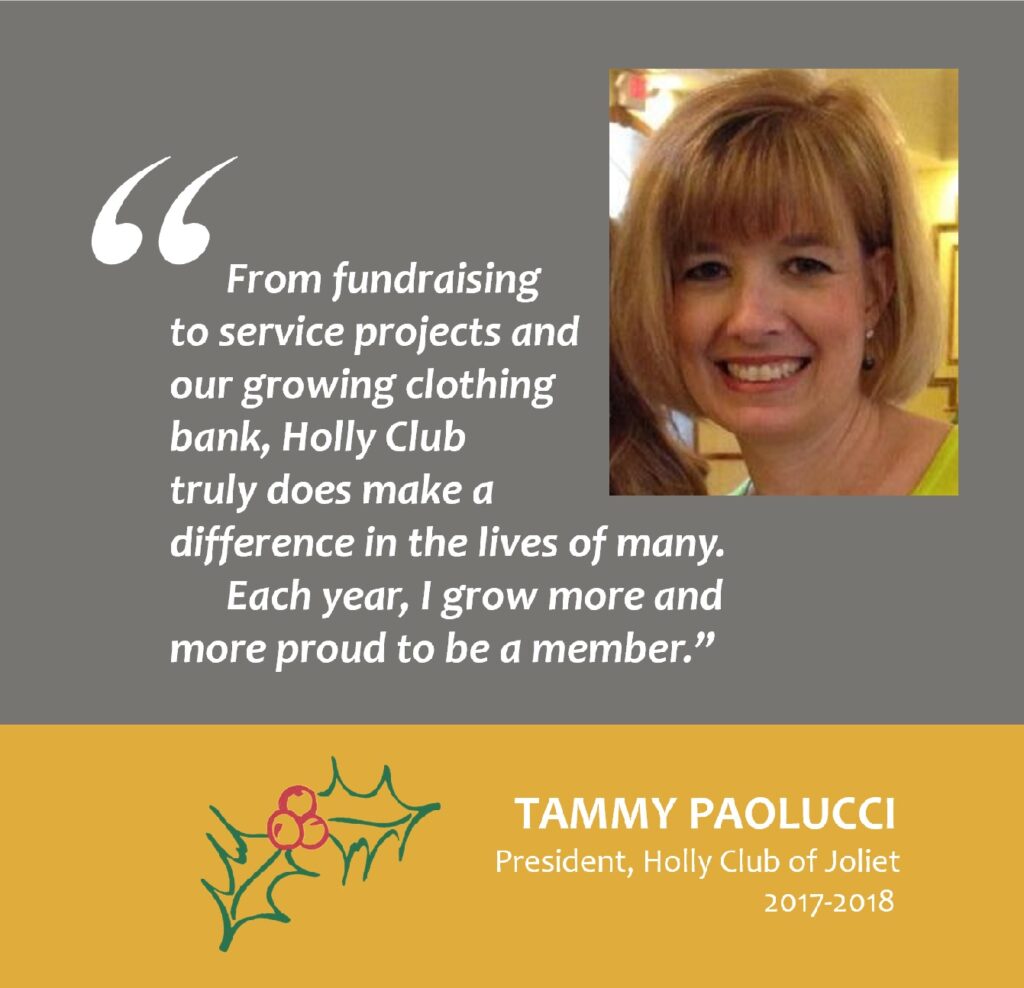 Mission Statement
The women of Holly Club – along with support from our families, friends and network of community supporters – aspire to raise funds, distribute those funds and apply our talents where a need exists.
We combine as one working spirit to utilize our unique gifts so that we may collectively enhance the value of life for individuals and families within our community.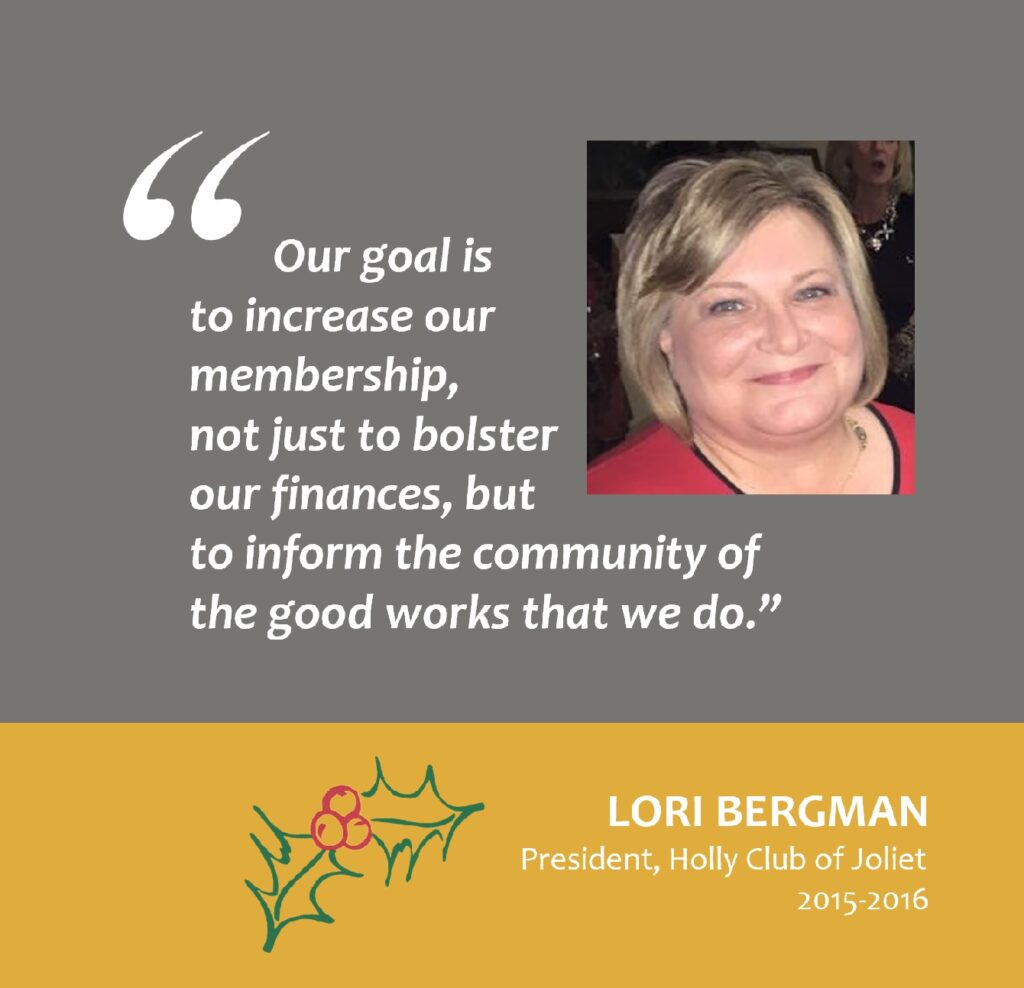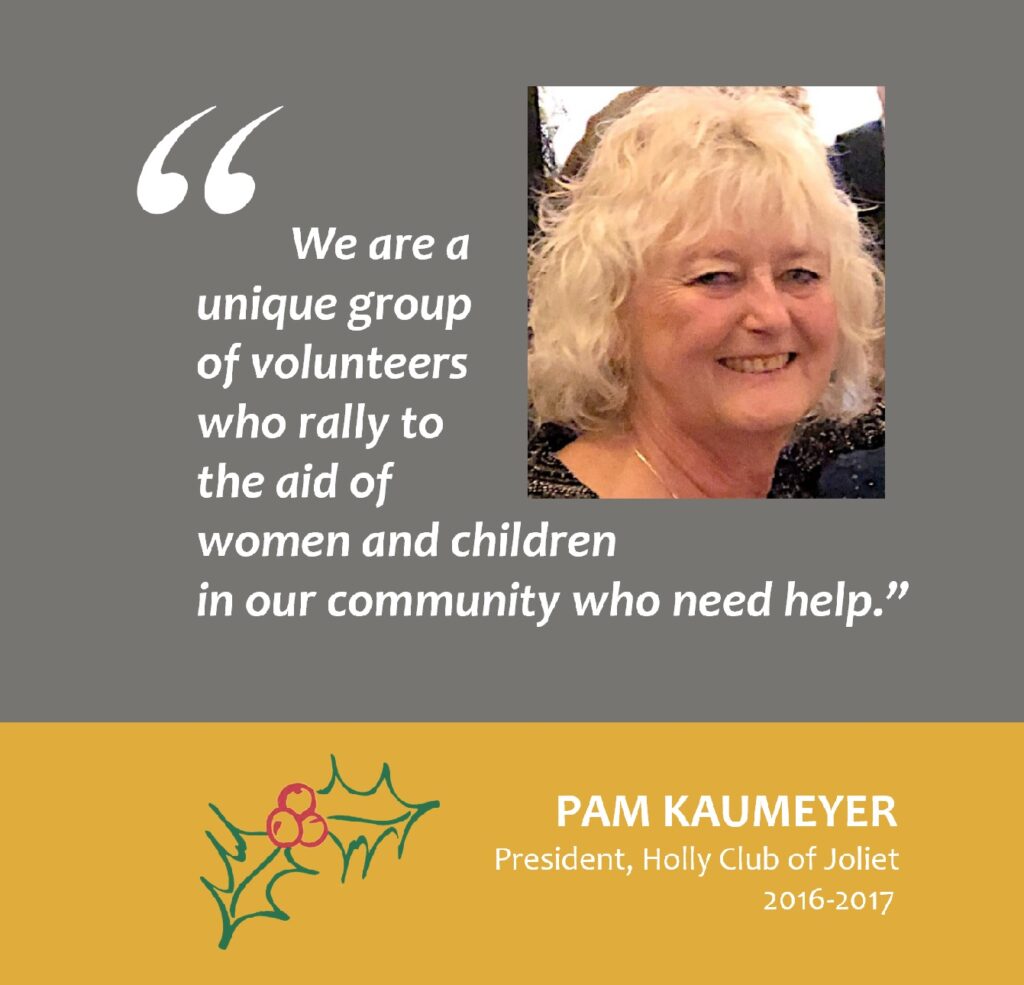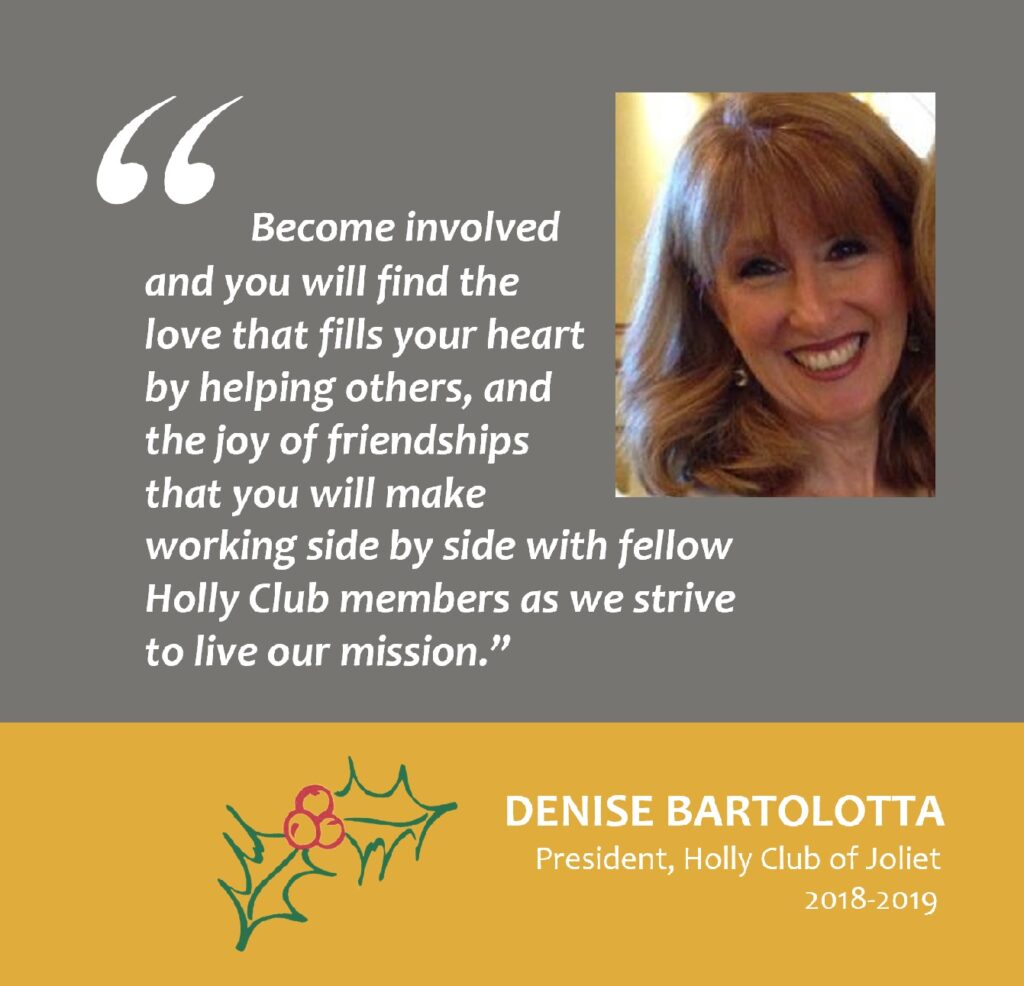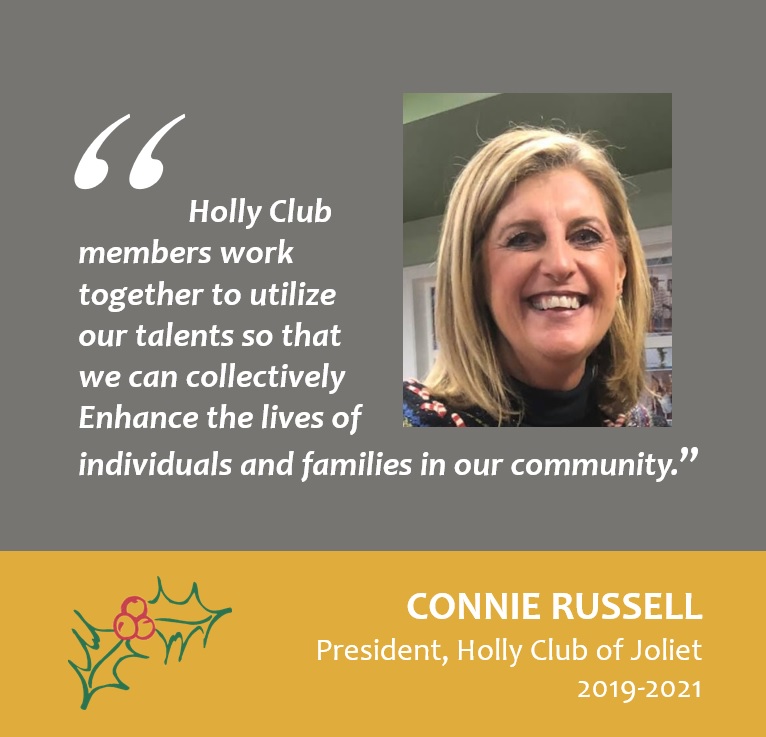 Help us help our neighbors
Every donation matters. If you would like to contribute to the work that Holly Club of Joliet does, please click the Donate button.